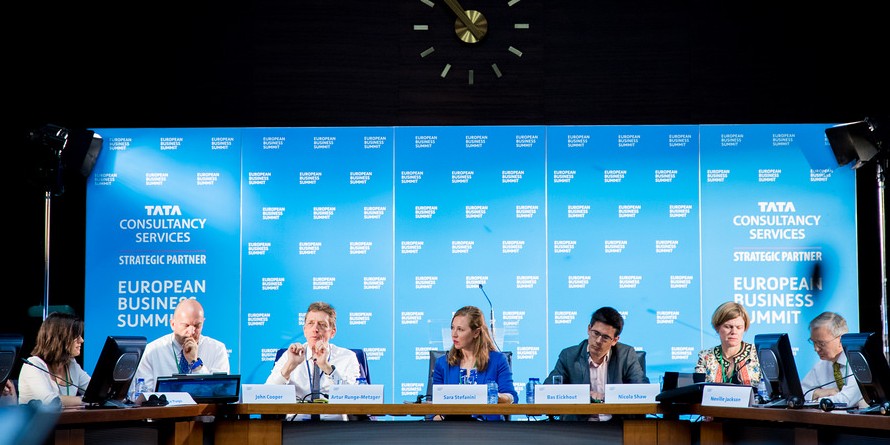 Following a first meeting on 12 December, EBS Steering Committee members met again on 6 February to discuss the progress in preparing the upcoming European Business Summit, taking place on 6-7 May in the Egmont Palace in Brussels.
Arnaud Thysen, EBS Director General, introduced the themes and formats of the event entitled "Europe of Tomorrow." Then the programme team, Charlotte Brett and Eva Sluismans, talked about the issues and challenges facing Europe for each of the roundtables.
The most interesting topics for 2019 include Artificial Intelligence, Research, and Innovation in Europe, Europe's Trade Strategy, Brexit and more.
The Steering Committee members discussed in detail the roundtable topics suggestions, offering useful feedback and insights from their respective areas of expertise.
The EBS Steering Committee is comprised of committed partner businesses, associations, government representations, think tanks and NGOs. Monthly meetings, often with a guest speaker from an EU political institution, are held in the run-up to the European Business Summit to help create the best possible event by gaining suggestions and insight from our partners.