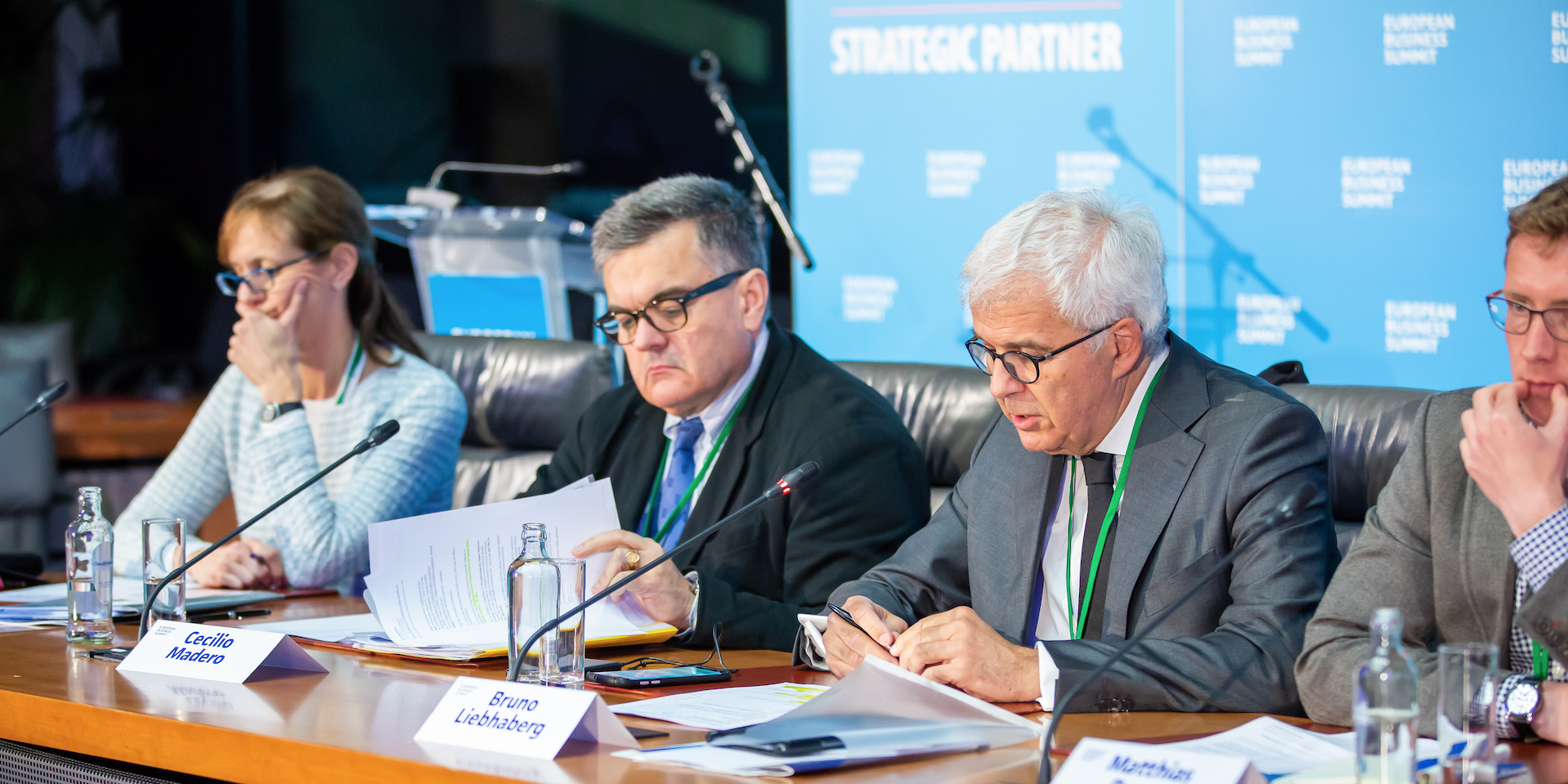 Over the past few years, digital platforms have grown and have taken their place within the EU and the global economies. On May 6, EBS 2019 hosted a roundtable focused the how to strengthen the online platform economy in the European Union. For this panel, the Arenberg room of the Egmont Palace hosted high-level speakers to speak about and debate the main topics of the online platform economy.
The main topics that were discussed during the roundtable are:
How to ensure businesses and consumers can maximize platform-induced benefits, whilst preventing against harmful platform practices?
Digital policies versus non-digital barriers : How to best achieve a platform-friendly Single Market?
What's the role of competition authorities in preventing the abuse of a market-dominant positions?
Can platform regulations help to overcome Europe's well-known "digital gap"?
These speakers included: Claire Bury, Deputy Director-General DG CONNECT at European Commission; Bruno Liebhaberg, Chairman at EU Observatory - Online Platforms Economy; Matthias Bauer, Senior Economist, ECIPE. Cecilio Madero Villarejo, Deputy Director-General at European Commission; Irene Mandl, Head of Employment Unit at Eurofound. CNN's Hadas Gold moderated the session. During the roundtable, Bruno Liebhaberg shared his views: "To thrive, platforms need to deliver superior value to consumers and regain trust of citizens a regulators. How? Pro-actively regulate themselves and allow themselves to be regulated." Moreover, when it comes to self-regulation, Irene Mandl of Eurofound said: "it can be a good opportunity to be seen as a responsible actor towards consumers". EBS hopes that this session can lead to new polices to ensure fairness and trust, and to contribute to the future success of digital platforms in the EU.