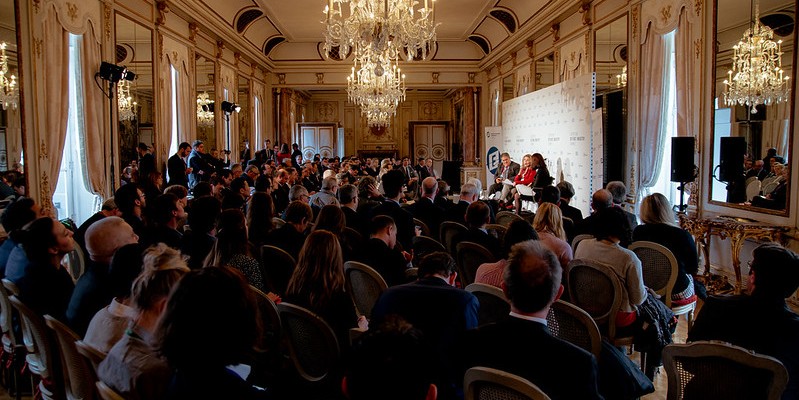 The European Business Summit held the 'Spring Talks' edition of the European Defence Industry Summit on 5 March 2020. The event saw 180+ experts from the EU institutions, EU member states and European defence industry coming together at the Egmont Palace in Brussels to delve into the current challenges for the European defence, future developments of EU defence mechanisms, and international cooperation with non-EU actors.
During the first session of the day, speakers set out to discuss the priorities that need to be considered to pave the way to a closer Defence Union. Several concerns were brought up, with a significant focus on the budget cuts and how these will impact the efforts to promote defence and European strategic cooperation. The session ended with speakers concluding that they believe we are slowly growing closer to a defence union, but likely in a more pragmatic, less structured and more member-sate led fashion – above all, the consensus was that a defence union has taken on a different meaning that it was previously envisioned.
The second session focused on the European Defence Fund (EDF). The 4-speaker panel discussed how this tool encourages cross-border cooperation and how it can foster collaborative capability development amongst EU members. Discussions also covered the impact EDF has on small and medium-sized countries and its limitations due to a reduced budget.
The third and final session of the day was all about Transatlantic Defence Industrial Cooperation, where panelists highlighted the progress towards increasing cooperation and how this will be crucial in facing the many collective challenges ahead.
The Spring Talks event followed the launch event on 10 December 2019, which focused on 'Future Steps for European Defence Integration', where panelists and guests discussed the strategic investments needed to advance European defence as well as the contribution of new technologies to the sector.
The EDIS team is now looking forward to the 4th edition of EDIS, which will take place in the autumn 2020.