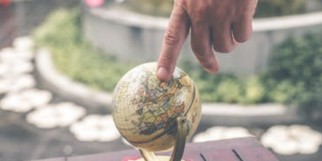 Climate change is quickly becoming one of the most important topics around the world. The negative effect that climate change will have, not only on the environment and health of populations, but also on the global economy is increasingly a cause for concern.
Agreements such as the Paris Climate Accord have been put in place in an effort to prevent not only climate change but also global scarcities and a weak economy. In fact, it has been proven that compliance to these accords can benefit the countries not only environmentally but also economically.
To secure Europe's future amongst global scarcities and rising sea levels new policies and new norms need to be put in place to ensure an eco-friendly economy. Already, Europe is posed as a global norm setter in developing frameworks to facilitate the transition to sustainability – as such we need to consider how these can norms and policies be expanded globally to reflect the global nature of climate change.
This year's edition of the European Business Summit will discuss Tomorrow's Europe – Interconnected is a key word that translates the necessity for Europe to work in a collaborative effort with the rest of the world on this and other issues.